SERVING COLORADO AND VIRGINIA
COUNSELING AT YOUR CONVENIENCE WHEREVER YOU FEEL MOST COMFORTABLE THROUGH TELEHEALTH SERVICES!
Welcome to LoveJoy Counseling serving Colorado and Virginia. I am a PhD, licensed professional counselor, licensed addiction counselor and certified trauma and abuse psychotherapist. LoveJoy Counseling offers services to those individuals seeking counseling for addictions, trauma, abuse, dual-diagnosis, bi-polar, psychosis, depression, anxiety and or couples issues. Counseling, often interchangeable with therapy/psychotherapy, is a process whereby an individual, or couples, form a collaborative relationship with the therapist to enact positive changes that happen at the neuronal level (clinical talk for the brain). Through counseling and selected therapies used by LoveJoy counseling, behaviors can change through changes in thought patterns. Other potential positives of counseling are clearer thinking, self-efficacy (ability to do it ones-self), putting aside the past, forgiveness, better decision making and the all important making better choices. If you are seeking a safe environment where you might benefit from the above, please give us consideration for your counseling needs. I offer complimentary coffee in a very nice office environment with pet therapy (Pekingese named Noah) one time per week or by request. I further conduct home visits for those with a verifiable disability on Thursdays--though one should call for availability. Medicaid is accepted as well as various insurance and private pay...Change can and does happen!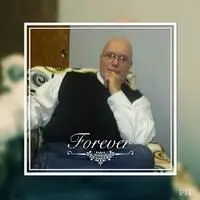 Phone: 720-621-5944
Email: [email protected]